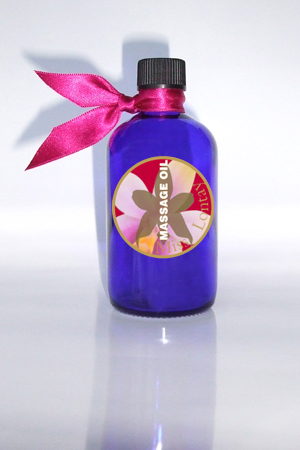 SENSUAL BLEND


Release your inhibitions with this exotic blend of herbaceous, citrus and rich spices, this is no ordinary mix. Incredibly powerful hot oil perfect for love on a higher plane. Size 100 ml.
Price: £10 ... €13 ... $20

DAMIANA - extraordinary scent and a strong aphrodisiac. This powerful oil is cleansing, especially to those who feel emotionally blocked.
MANDERIN - a delicate citrus aroma, excellent for pregnancy helps to prevent stretchmarks, regulates metabolism and PMT.
NUTMEG - a rich oil, and known aphrodisiac, stimulates dreams and imagination.
GRAPESEED Oil with a dash of CHILI - A light, yet hot combination to stimulate circulation.
Use your knees and the weight of your body to massage your partners gluteus muscles (the buttocks) in a circular motion. This is perfect to break down muscle tension which would otherwise be difficult with ones hands. Slide your hands up the back either side of the spine and back down, its heaven.