EXOTIC FLORAL GREETING CARDS PHOTOGRAPHED FROM AROUND THE WORLD...
Miss Lontay has photographed all the flowers in their natural environment from the beaches of Tahiti to the Jungles of Malaysia. The beautiful flowers have been the inspiration for Miss Lontay's lingerie and swimwear collections. Re-creating the photographic images to make unique high quality fabric prints for luxurious garments.
Miss Lontay was first recognized by the Royal Botanic Gardens, Kew, London for her rare and precious orchid lingerie. She now sponsors Orchid Conservation International a non profit organization, through the sales of her unique designs.
"My aim is to create a synergy between the
fashion and conservation world.
As we are all inter dependant with the world around us.
Our existence can only be
enhanced more through nature" - Alison Lontay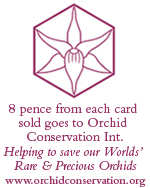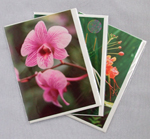 Bespoke exotic floral
greeting cards with
iridescent green envelopes.