COOL SQUARE FLORAL PRINT CARDS


Full Set of 16 cards:.....£16.00...... €20.80...... US$32.00...... .BUY NOW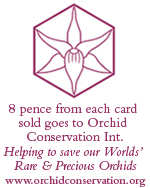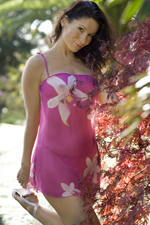 VIEW
Pretty Silk Chiffon Chemise
with Rare Orchid print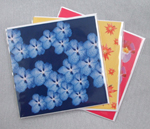 Greeting cards are blank inside, for your own
special message.

During my travels I have stumbled across many extraordinary flora that I have
photographed. Their beauty, scent and bewildering structures have inspired me to
re-create their images onto an enticing mix of sensuous fabrics for lingerie, body
and beach.
My quest is to bring nature back into our busy lives, whilst helping conservationist
to continue their important work in caring for our planet.
The greeting cards above show a range of the different ways I have worked with
the flora. Each card has the botanical name on the back, and 8 pence from every card
sold goes to Orchid Conservation International.