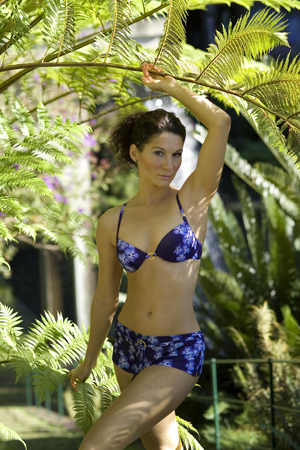 BLUE ORCHID BEACHWEAR
Vanda X Rothschildianum
Your demure will be felt all along the beach in this unique striking blue orchid bikini.
Blue orchids are exquisitely designed onto high quality Italian lycra, with UV A and B protection.
Classy bikini top has triangular moulded cups that are beautifully pleated to give the perfect shape. The french shorts have a tantalising gold orchid loop tie front.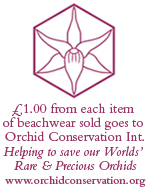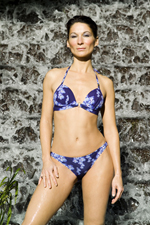 Orchid Bikini Top and Briefs