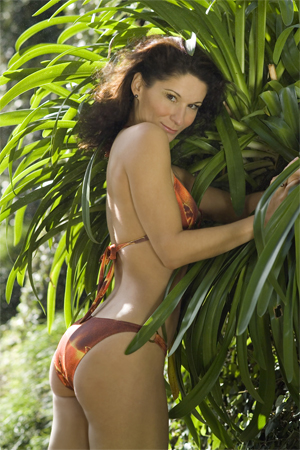 WILD TIGER ORCHID
BEACHWEAR:
Phalaenopsis mariae x mannii
Enticing wild animalistic orchid beachwear. Unique tiger print by Miss Lontay creaties an inspiring collection never seen before. High quality Italian lycra has UV A & B protection.
This classy bikini top is beautifully pleated to give the purrrfect shape. The bikini briefs have gold orchid loops.